– Dev Kumari Thapa
WHAT A HEN-PECKED man! Not even aware of his wife wrapping him with her loin, though he was a college teacher.
Mother was commenting with someone in the kitchen. Shyam thought, the gossip was about himself. Before that day too, his mother had counseled him many a time. Rupa cared for no one. She was beautiful and well-educated, having raised in an atmosphere of freedom. Whenever Shyam remembered Rupa, he could not help a smile. It's true that he had loved and married Rupa, in spite of knowing everything about her. On her part too, she loved and chose him from among numerous other youths, and married him with her own will. Her character too was blotless; only that, she was quite liberal in her thoughts. It would have been better, if Rupa kept herself in a little more restrain. She was not just a woman now; she also was a daughter-in-law. But then, how much should anyone counsel her! She could not change her ways, or did not even want to change them. In that case, what could Shyam do? Leave Shyam alone; every man in his position would be helpless. Even French warrior Napoleon Bonaparte, who bore the dream of conquering the entire world, could not keep his consort Josephine under control. Why so? Because, like Shyam, he also loved his wife very much. She was four year elder to him, and a widow of a soldier in his own army, she was a spendthrift.
Expenses for her clothes and cosmetic items had rendered Napoleon's saving empty. When he stayed busy in the battlefield, she stayed indulged in luxury. But then, Napoleon always fell for her, and fulfilled each of her demands. He died alone at St. Helena, far away. Before breathing his last, he took the names of his motherland and his beloved Josephine. Some women are born merely to amuse their men.
Shyam smiled again, as if he was remembering a thrilling experience. His mother entered his room carrying for him a cup of tea. Beset by ill-feelings, Shyam could not raise his hood and talk with his mother. Instead, he kept himself busy flipping through the pages of a newspaper that lay nearby. Raising the issue of Rupa once again, Mother said, "Good that you have got a wife, my child. But then, if your old mother has to do all the chores, what use is her presence here?"
He said nothing. Taking a deep sigh, his mother walked out of the room.
When it was fairly dark in the evening, Rupa entered the house. Seeing Shyam down with dejection, she said with a smile, "Hello Professor!"
He giggled, but said with a grim face, "Why had you been so late?"
Rapa said in a joking manner, "Am I your student to give clarification?"
He shouted, "It's not about clarification. I want to see that people do not raise fingers against you. That's all."
Rupa said in her natural tone, "Why should anyone raise fingers? I have not guilty of anything wrong. I cannot change the nature I have carried since my birth no matter how much I want. Nor can you force me change, Mister Professor! What are good and bad characters, after all? They are effects of the hormones one has. The pituitary gland on my head is more active; I am therefore more nimble, active and shrewder than others. Kamala next-doors has less amount of thyroid, so she looks dull and people call her a good woman. That's all you ought to understand."
Rupa's words moved Shyam to laughter. He was also rendered answerless. A lecturer by profession, he was a man of grave nature, a visionary, a lonely son of his mother. He loved his mother very much. He also loved Rupa equally deep. How wonderful it would be, if he could work a balance between the two people he loved! He could neither counsel Rupa, nor could Rupa appease her mother-in-law.
Shyam was spending his days amidst such dilemma, when one day, his aunt—his father's sister—and her little daughter Shyama paid them a visit. The aunt had come to town from the village to make arrangements for her daughter's college education here. Shyam's mother was meeting her after a long gap, and their meeting made both of them very happy. She requested her sister-in-law to stay with them at least for a month before returning to her home in the village. She advised her to admit daughter Shyama to her son's college. Accordingly, Shyam got her admitted to his own college, and this made the mother's quite contented.
After having lived with them for a month, the aunt returned to her home. Shyama started living under her aunt's care, and studying.
Shyama, a daughter coming from a wealthy and cultured stoke, turned out to be a girl of serious nature and sharp mind. She took no time to become everyone's favorite at the college. Shyam was extremely delighted to see her progress. Brother and sister went to the college together, and returned home together.
With the turn of these events, the suffocating atmosphere at Shyam's home improved to some extent, and there was some light now. Shyam's mother started loving Shyama like her own daughter. Shyama also started helping her in household chores. Shayma established a friendly relationship with sister-in-law Rupa.
One day, Rupa asked Shyama to accompany her to the cinema. With all modesty, Shyama pleaded that she won't love to go until her examinations were over. Rupa went alone. By then, Shyama had come to know that the mother had had to do more work in that family, but she kept quiet, thinking it unwise to make a comment on someone else's family.
After having a short conversation with his aunt, Shyama went to her study. She could not hold her mind for long; so she went to the kitchen and started making tea. She gave a glass of it to the mother, poured in two for herself and for Shyam, and with these two cups of tea, walked into Shyam's room. Shyam was delighted on seeing her, and in a jocular way, said, "So happened to be the cook of this family, didn't you?"
With a smile, Shyama said, "Doesn't it make one cook, if she does her house work?"
Shyam said in a fondling voice, "Sister, how happy Mother is ever since you arrived here? I could not serve her as a son must. You serve her on both of our behalves. I congratulate you, and you have all my blessings."
Shyama said, "Brother, you have me a place in your family. Else, I would be languishing in a hostel. You have also helped me with my lessons. I am obliged to you, and can never pay for your favor. It's my privilege to get this opportunity to serve you both."
This way, brother and sister conversed for a long time. Shyam forgot the lack of a sister in his life.
Rupa returned home from the movies. Seeing Shyama inside her rook, she said, "Shyama, the movie was wonderful. You didn't agree to go with me." Expressing his support for Shyama, Shyam said, "Can a student afford to go to the movies?"
Rupa didn't like Shyam's intervention. She paid a strange look at Shyam and gushed out of the room. After Shyama was gone, Rupa said to Shyam in a voice of dissent, "Two of you are together, both at the college and at home. I can see closeness growing between teacher and student."
Shyam said in a light-hearted manner, "Are you jealous?"
Rupa said, "Go; take the girl and leave her at a hostel."
Shyam was astounded, seeing such a narrow feeling in Rupa. Counseling her, he said, "Pooh, what a mean thing you said! I thought you were educated and liberal."
In the meantime, Mother came to ask Shyam to join dinner. The issue was dismissed.
That night, Shyam was restless for a long time. He could not manage even a nap. It occurred to him that Rupa, whom he considered an educated and magnanimous person, also inherited the years-long attitude of jealousy, and she had forgotten that being jealous was making oneself mean. Fie! Her thoughts were as mean as the froth on the surface of the sea. Where was the depth expected of an educated heart like hers? Shyama? Sister Shyama is a goddess born and brought up in our ideals.
That night, he could not sleep.
After a few days, Rupa broke a new piece of information to Shyam. She was pregnant. The news made Shyam extremely happy. Taking her into his arms, he said, "Congraulations! I think our baby will now make your pituitary gland smaller. Won't it?"
Rupa blushed with embarrassment. Shyam was deeply moved by the feminine shy—a new form—that had just mounted on Rupa.
Translation: Mahesh Paudyal
साहित्यपोस्टका
- प्रकाशनहरू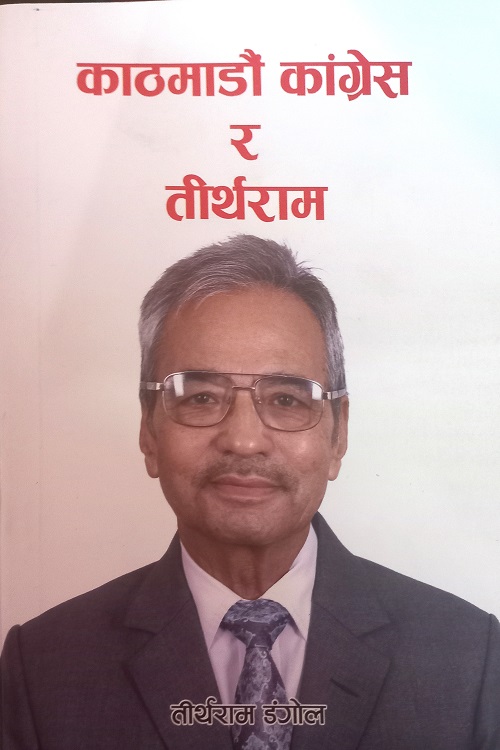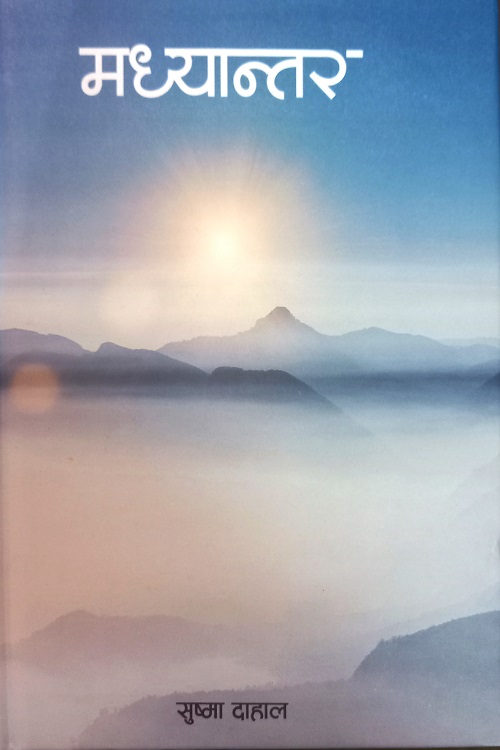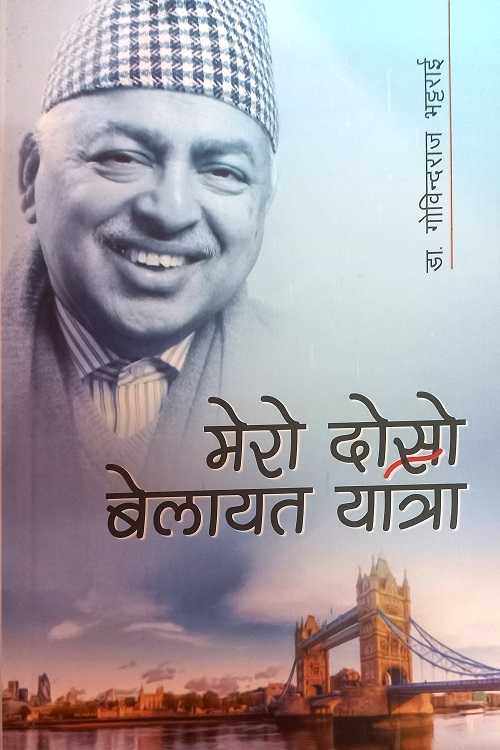 साहित्यपोस्टका
- प्रकाशनहरू